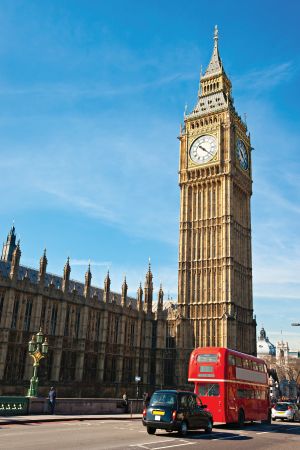 The cosmopolitan city of London is the political, economic and cultural capital of Britain.
London is incredibly well-connected, with five international airports (Heathrow being the largest) and the high-speed Eurostar rail link, making it extremely accessible to Europe and the rest of the world. More than 50 countries are within a three-hour flight time and over 350 international destinations have direct links to London.
London is a city full of heritage and technology. Grand skyscrapers mix with historical building thus mixing the past and the present together in a captivating skyline. The city of London offers cultural educational venues, including three of the world's top five museums. There are few other cities that parallel London's energy, diversity, creativity, constant reinvention, pomp and ceremony.
The river Thames runs through the heart of London, from Richmond in the west, through the central London borough of Westminster, to Greenwich in the east. London river cruises and river buses are a great way to see the city.
London's history stretches back over thousands of years, and the city boasts four World Heritage Sites: The Palace of Westminster and Westminster Abbey, the Tower of London, Maritime Greenwich and the Royal Botanic Gardens, Kew.
Many of the most famous attractions are free to visit, for example Tate Modern, the National Gallery and the Victoria and Albert Museum.
Other sites to visit include the Queen's official residence at Buckingham Palace and tour the Houses of Parliament, historic home of the UK government.
For more about London see: