Vaginal Erbium Laser for Women Health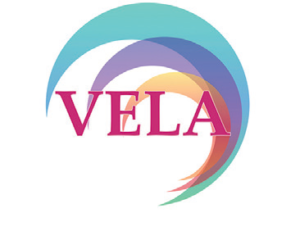 14:00-16:45

Vaginal erbium laser for women's health



Hall B

14:00 – 14:05

Introduction by program coordinator
Zdenko Vizintin


14:05 – 14:20

Overview of Vaginal Erbium Laser Technology
Zdenko Vizintin

PART I – Stress Urinary Incontinence (SUI)


14:20 – 14:40

Non-ablative Erbium Laser for SUI – European Multi-center Randomized Controlled Trial
Dr. Neza Koron


14:40 – 15:00

Non-ablative Erbium Laser for SUI – Combined Intra-vaginal Plus Intra-urethral Treatment
Dr. Aleksandra Novakov-Mikic


15:00 – 15:08

Q & A of Part I
Moderators:
Dr. Marco Gambacciani and Zdenko Vizintin

PART II – Genitourinary Syndrome of Menopause (GSM)

15:08 – 15:28

Non-ablative Erbium Laser for GSM and Urinary Symptoms of GSM
Dr. Adrian Gaspar

15:28 – 15:48

Non-ablative Erbium Laser for GSM in Breast Cancer Patients and its Effects
on Sexual Satisfaction
Dr. Marco Gambacciani

15:48 – 15:56

Q & A of Part II
Moderators:
Dr. Aleksandra Novakov-Mikic and Dr. Neza Koron

PART III –Other Emerging Laser Applications for Women's Health


15:56-16:06

Laser Treatment of Superficial Dyspareunia
Dr. Marco Gambacciani


16:06-16:16

Laser Treatment of HPV in Cervical Canal


Dr. Letitia Lazzaletta




16:16-16:26

Other Laser Applications in Gynecology


Zdenko Vizintin




16:26-16:34

Q & A of Part III
Moderators: Dr. Aleksandra Novakov-Mikic and Dr. Neza Koron

PART IV – Test


16:34-16:45

End-of-Course Test

Short Course Description:
Course participants will learn the basic principles of using lasers in a variety of non-surgical and surgical procedures
within the fields of minimally invasive gynecology.
The entire course constitutes of twelve topics divided into four parts. In Part I the use of FotonaSmooth Erbium
laser systems for Stress Urinary Incontinence will be discussed. The second part is dedicated to laser treatment of
Genitourinary Syndrome of Menopause, while in Part III experts will present additional new innovative applications as
well as the range of many possible laser treatments. In the last part (IV) participants will have to complete an End-of-
Course Test.
Upon completing the End-of-Course Test, the participants will receive the Course Certificate.